Artist in Context: Ira Eduardovna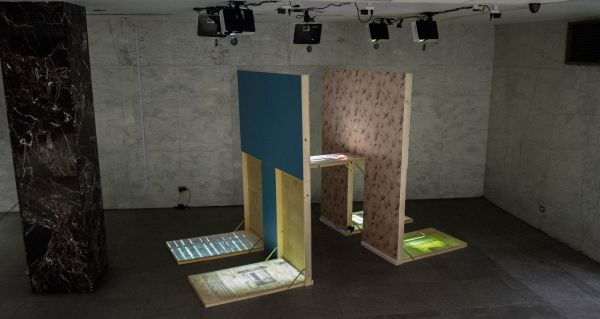 By: Eliana Blechman
In our interview with Ira Eduardovna, she discussed the importance of memory and place in her work. Examining displacement and migration on both a personal and political level, Eduardovna engages with fragmented and reconstructed experience, alluding both to specific events and locations, as well as broader cultural movements.
Do-Ho Suh's sculptural practice draws on many of the ideas Eduardovna puts forward. Suh is interested in the transition between places and in reconstructed memory, drawing on his personal experience moving from Korea to the US. His installation Staircase III, for example, is a one to one scale replica of the staircase connecting his apartment in New York to his landlord's apartment. While holding a direct relationship to his apartment, the staircase also references the memory of a similar staircase in his parents' house in Korea, connecting divergent places and experiences in both a tangible and metaphysical way.
Do Ho Suh, Staircase III, 2010
Bianka Schumann's fragment series further engages with the reconstruction of memory grounded in location. After the loss of a family member, Schumann sat in the deceased's home and examined the room in detail. She then zoomed in onto details from the objects in the room and displayed them in photographs, reconstructing memories of the objects and memories of the objects' histories. Examining an object closely in both the metaphorical and physical sense allowed Schumann to examine the point at which the zoomed in image became unrecognizable and the memory associated with the object was lost in transition.
Bianka Schumann, Fragment Series, 2015
Either through reconstruction of physical space or reconstruction of experience, artists are able to reveal the importance of memory and the potential for its contemporary manifestations. The resulting works reference the original subjects, emulating space and object while simultaneously revealing the limits of recreated space.
Learn more about Ira Eduardovna on her website.
To stay up to date on Time Equities Art-in-Buildings Projects,
subscribe to the blog, visit our facebook, and connect with us on twitter and instagram!
Share