Alan Ruiz in Context: Institutional Critique as Process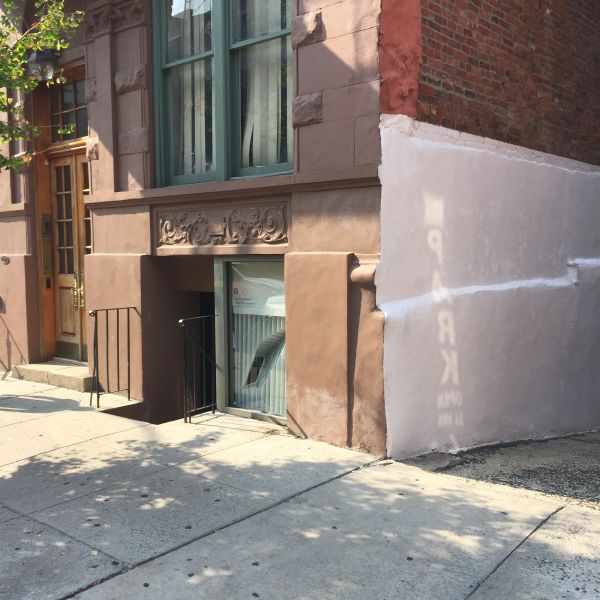 By: Ash Duhrkoop
In our interview with Alan Ruiz, we discussed the legacy of Institutional Critique, which Ruiz eloquently defined as a process "in which the material conditions that produce or legitimate art are foregrounded and interrogated." Writing about the societal efficacy of art, art historian Dorothea von Hantelmann argues that critical art can only have impact by making the art context—the exhibition format—the place of art's critical praxis, not by breaking with this context. In the closing of his statement, Ruiz said, "While it feels wrong to describe institutional critique as a genre, and I don't think that it is, I do think recuperating it as a process can be incredibly important and useful for artists as a way of preserving their personal autonomy from certain hegemonic, market-determined forces." We agree with Ruiz, and so we've brought together a few artists who employ this critical process within the conventional context of art production and display.
Ruiz cited the German artist Charlotte Posenenske (1930-1985) for her sculptures that exemplify Benjamin's idea of the "author as producer." She conceived of her Vierkantrohre series of sculptures (shown above and below) as modules that could be adapted to the available space, assembled into shapes appropriate to the context. What is more, she did not feel it necessary to be present for the configuring and installation of the sculptures. She felt that her function, as an artist, was that of a supplier who made material available, but who need not be present at the moment of its artistic realization.
In 2010, Artists Space presented the first solo exhibition of her work in the U.S. In accordance with her idea of her function as an artist, they presented three different arrangements of the Vierkantrohre during the run of the show, configured by artists Ei Arakawa and Rirkrit Tiravanija, and the staff of Artists Space, respectively.
Working in this way, allowing the viewer to realize the work, did not satisfy her desire to draw attention to social issues. Disillusioned of her belief that art could influence social interaction, she ended her artistic practice in 1968. Instead, she worked as a sociologist, earning a PhD in the field and, fittingly, specializing in employment and industrial working processes.
Daniel Buren's (b. 1938) in situ installations of striped canvas integrates visual surface and architectural space. His 1971 Peinture-Sculpture, suspended in the Guggenheim Museum's iconic rotunda, interacted with the imposing architecture itself and changed the way it functioned. The 66 x 32 ft. canvas banner, in the artist's signature vertical stripes, bisected the rotunda from top to bottom. As the viewer would have been navigated down the circular ramps, they would have seen, alternately, a flat expanse of canvas, resembling a painting, or would have experienced the banner as a sculptural object. However, after backlash from other artists in the exhibition whose work would have been partially obscured—another critical element of Buren's conception, as it interfered with the display function of the museum—Peinture-Sculpture was removed.
Buren also plastered the city of Paris with his brand of vertical stripes as guerilla-style street art in the late 1960s. His unauthorized public art works interacted with the affichages, or popular poster advertisements of products, movies, etc., that were common fixtures of the cityscape.
Andrea Fraser (b. 1965) is a performance artist whose work exemplifies the mode of institutional critique that directly examines the structures and ideologies of art production and dissemination. Her Museum Highlights: A Gallery Talk from 1989 is an important example. In this performance, Fraser leads a gallery talk at the Philadelphia Museum of Art posing as a fictional docent, Jane Castleton. In this role, Fraser parodies the form of a gallery talk, combining conventional aspects with thoughts on the museum's toilets and coatroom. While perfectly embodying the professionalism and seriousness of a museum docent, dressed in a grey business suit, she employs flamboyant exaggeration of her claims and disjuncture between her statements and the objects she is describing.
The historical avant-garde aspired to fundamentally change art's social reality through artistic rupture with convention. In their failure, they taught us the important lesson that some conventions cannot—and should not necessarily—be broken with. It is art's very context of market and museum in which the societal efficacy of art lies. The art world's structures cannot be taken out of art, and this context can be mined for its political and social impact.
See more of Alan Ruiz' work on his website.
To stay up to date on West 10th Window and other Time Equities Art-in-Buildings Projects,
subscribe to the blog, visit our facebook, and connect with us on twitter and instagram!
Share