Get to Know: Martha Mysko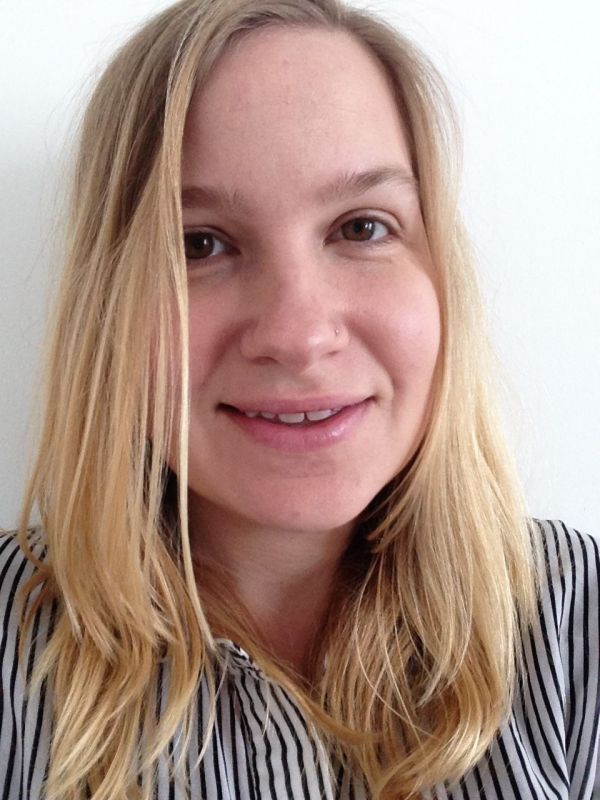 Interviewed by: Eliana Blechman
We asked Martha Mysko a few questions about her practice, the role of material and kitsch in her work, and the relationship between the digital and domestic space. Read on for more...
Art-in-Buildings: Your work brings together constructed collages of kitsch and nostalgic objects and images. Where do you source your material, and what value do these otherwise unimportant objects hold?
Martha Mysko: I source my material in a lot of different places. For this particular piece [Broken Ground] it was primarily eBay, but typically I also go to thrift stores, dollar stores, architectural/prop salvage shops, Craigslist, and the street. I'm not sure that these objects are otherwise unimportant, but every object I choose is playing a role and has a purpose within the work. Sometimes I choose an object intuitively or impulsively, and sometimes I seek out an object for more specific reasons. These objects often have value to me on both formal and personal levels. They may be chosen for their color, physicality, or what they might bring to the narrative ranging from the psychological to the humorous. Materials work their way in and out over the course of constructing a piece, and that is how I see the narrative being built. I'm interested in taste, and how cultural value, personal value and economic value may be opposed. I also try to actively resist nostalgia even though that association might be engrained in some of my material choices.
AiB: You use a very distinct color palette, drawing on soft pastel pinks, blues, and purples in your work. Why are you drawn to these colors?
MM: I'm mostly drawn to these colors in ways that are painterly. I like seeing the palette shift, or become saturated or desaturated at moments through either digital or physical manipulation. I like to subvert the saccharine nature of this palette via the treatment of the material. I would consider my work to be aggressive rather than passive, so maybe I enjoy the potential for the association of softness to be negated by formal context. I gravitate to domestic materials that are dated from the 90s and 80s, and also recognizable or reminiscent of my childhood and teenage years – so the palette might also be inherent to the material.
AiB: What is the relationship between the domestic and the digital in your work?
MM: I remember very specifically the room I was in when I first experienced the internet – using a chat room, but being inside of a bedroom. Now, the internet, and more specifically, screens are ubiquitous. In my work I'm thinking about both the screen, and the space outside of it. I like the juxtaposition and compression of raw, dusty and physical material or spaces with the clean space of the digital. I use digital processes as a generative tool. I start with an object that I might know well. But once I begin to play with it – using various combinations of photography, scanning, printing, simple animation and video – I'm seeing this familiar, everyday thing in ways that are new and exciting to me, and sometimes completely abstracted.
AiB: How does personal experience play into your work?
MM: I think it's similar to how some fiction writers draw from personal experience, but that becomes blurred or manipulated within the story to become something new. Ultimately, the work is too much about abstraction to be autobiographical or a direct reference to my own life. But there are definitely aspects of my own history, and current situation or immediate surroundings woven into the work. I find my approach to making art to be inescapably personal.
AiB: What's next for you?
MM: I currently have a two person exhibition up through April 29th at Small Editions in Brooklyn: Rabbit Redux, with Kari Cholnocky, curated by Corina Reynolds. Opening June 4th I will have a solo show with Good Weather Gallery at COOP gallery in Nashville, TN. Good Weather's Haynes Riley will be curating a group show within my installation, so it will be a layering of spaces and artists. I just moved out of Brooklyn and am currently setting up my new studio in Pontiac, MI.
Learn more about Martha Mysko on her website.
To stay up to date on Time Equities Art-in-Buildings Projects,
subscribe to the blog, visit our facebook, and connect with us on twitter and instagram!
Share