Now on View: Inna Babaeva, Men O'War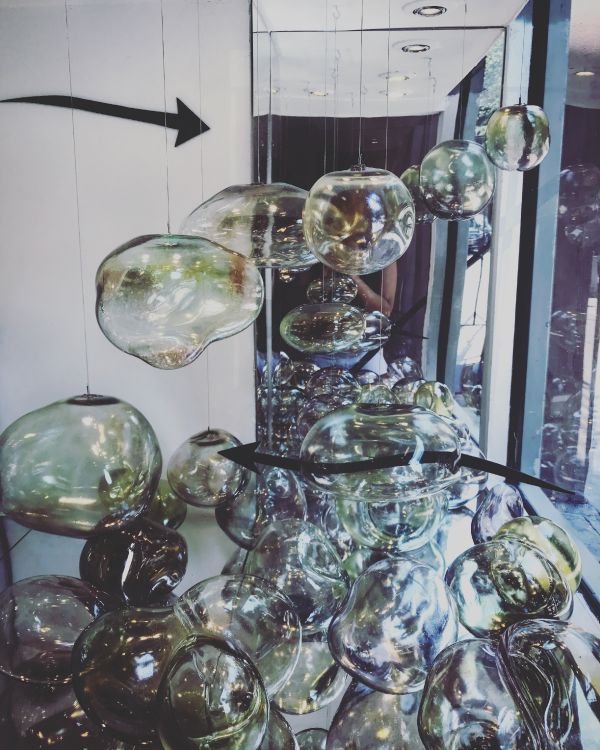 Time Equities Inc. Art-in-Buildings is pleased to announce the newest exhibition at the West 10th Window: Inna Babaeva, Men O'war.
Men O'war presents Inna Babaeva's signature oozing, spilling, surrealist bubbles rendered in hot blown glass, reflecting infinitely within the mirrored walls of the West 10th Window. There is a playful absurdity to these forms: they look like soap bubbles blown through a wand from a child's bottle of bubbles, floating organically in the window space. But in reality, these are delicate glass objects, blown to precision to create such an effect. Babaeva also incorporates two arrows, which burst through the bubbles and the mirrored walls to further disorient the viewer in the infinite reflection. Babaeva employs the ambiguous meaning of arrows –they can offer a path to safety or, if the directional guidance is not clear or is misplaced, can lead to an ill destination.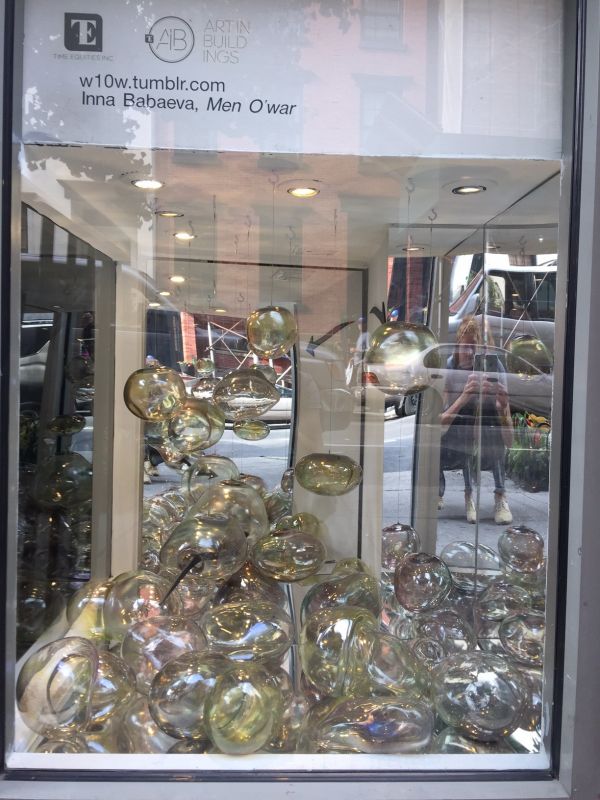 Inna Babaeva (born Lviv, Ukraine) lives and works in Queens, NY. She had a recent solo show at TSA gallery, New York and her past exhibitions include Anna Kustera Gallery, Brian Morris Gallery, Underdonk, Storefront Ten Eyck, and Brooklyn Academy of Music. Her work has been reviewed in VICE magazine, ArtFCity, Sleek magazine and Artnews. Inna is a 2014 Rema Hort Mann Foundation Grant nominee, a 2015 Sharpe-Walentas Studio Program Grant recipient, and a 2017 Urban Glass Visiting Artist Fellow. Inna received her MFA from Mason Gross School of the Arts, Rutgers University.
Next up at the West 10th Window: Jessica Stoller, Greg Smith, and Melissa Jordan.
Learn more about Inna Babaeva on her website!
To stay up to date on Time Equities Art-in-Buildings Projects,
subscribe to the blog, visit our facebook, and connect with us on twitter and instagram!
Share